Could you kill your loved one if they turned into a zombie, or would you try to live with them, despite the fact they want to chew your face off? This is the question being posed by George A Romero's new film, Survival of the Dead.

You may have read my What If? Article earlier this week, but it seems Romero beat me too it with a viral campaign for his new movie, Survival of the Dead.

Thanks to Bloody Disgusting, we know that MySpace has been interviewing Sarge, a survival veteran of the zombie outbreak.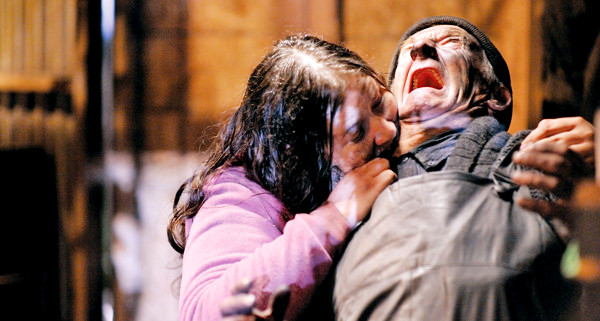 The film is based on an island during a zombie outbreak. The islands inhabitants have stopped themselves from destroying the dead, hoping they can learn to live in peace or find a cure.
Turns out they were wrong, and lets face it, if they were right it would make for a pretty dull movie.
In the interview Sarge reports that the inhabitants of the island did not kill the infected, instead keeping them alive. He also explains his own plight for survival and links in nicely to Romero's previous film, Diary of the Dead. The interview ends abruptly with the intrusion of a zombie. Watch the first interview here:
Survival of the Dead: Sarge (Part 1 of 2)
I'll be watching this closely as I love Romero's work and I hope the viral gets bigger. Will you be as interested? Leave your comments below.
---
---