Once again, director Jon Favreau has let us know of another newspaper image, this time on Chud. Devin also talks about the Iron Man 2 trailer screened at the annual Butt-Numb-a-thon, so check that out.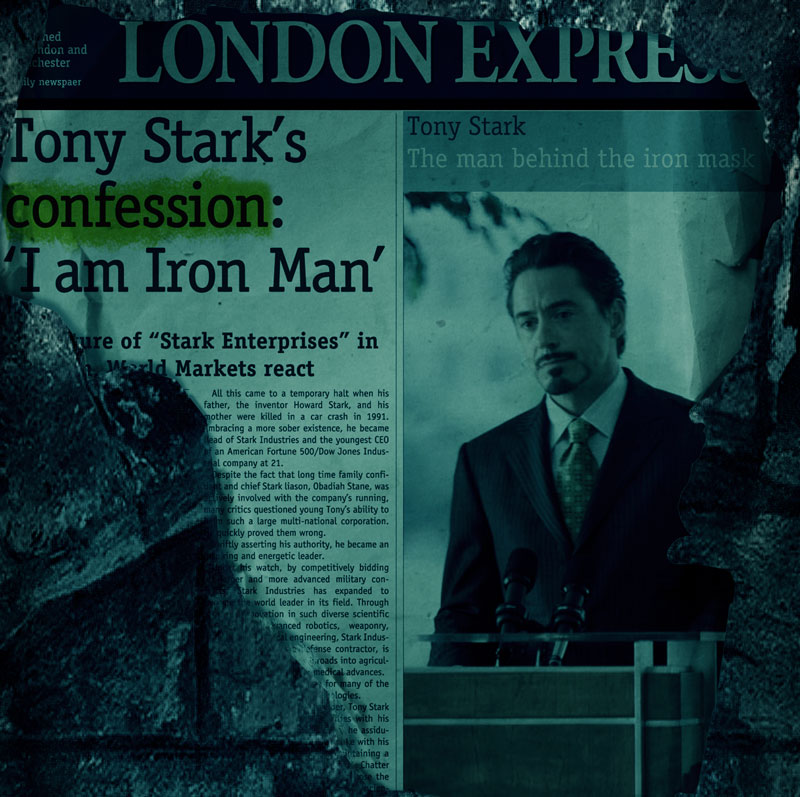 Looks like the highlighted words are the key, as they have so far spelled out "Secret Stark confession". There is some speculation that the common occurrences of mispelled words may be a clue, but that may be a stretch. What do you think?

Iron Man 2 opens May 7, 2010. For more information on the film and its viral campaign, check out our Iron Man 2 page.
---
---