Happy Pi Day! For those who are too cool for school, Pi Day occurs every March 14th, because the mathematical constant pi, symbolized as π, is approximately 3.14 (get it?). The holiday has been celebrated for decades by mostly mathematicians, but even Google has taken notice this year. How can you, a movie lover, celebrate Pi Day? Let us tell you how after the break.

What you may not know is that today is also Albert Einstein's birthday, which is another reason the day is so popular amongst scientists. There are several documentaries and films about Einstein, but one my favorites (and most known) is I.Q., a 1994 movie starring Tim Robbins. Check out IMDB to see other times Mr. E=MC2 appears on screen, including Bill & Ted's Bogus Journey and Young Einstein.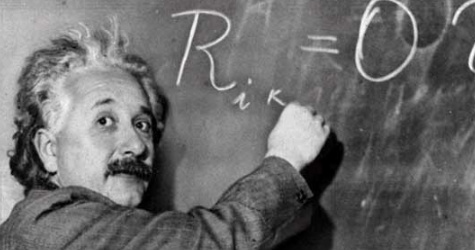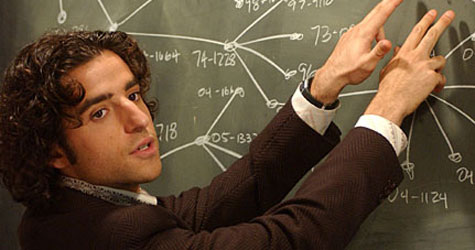 Deja Vu
As for pi in movies, the obvious choice is Darren Aronofsky's 1998 thriller
Pi
. There are plenty of films with whole numbers for titles as well. Just last year we had the same number twice with Shane Acker's
9
and the musical
Nine
(not to mention 2007's
The Nines
starring Ryan Reynolds). However, those didn't really have to do with numbers. The Jim Carrey thriller
The Number 23
on the other hand was all about numbers, though in a very creepy way. Notice how a lot of movies about numbers are scary films? I guess math isn't interesting enough on its own.
Math is everywhere in film, as you can see in a great
Harvard webpage
that shows clips of math being used in movies. One of the most common genres is movies about gambling and card playing. Counting cards plays a role usually, like in the blackjack film
21
, or the classic
Rain Man
. Sci-Fi is big on math too, probably best seen in the Star Trek franchise and the
Cube
film series, as shown in the clip below.
What about TV? Of course, there are usually two things that come to mind when people think math and television: Danica McKellar and
Numb3rs
. You may remember McKellar as Wendy from the
Wonder Years
. Fortunately, she didn't stumble into the pitfalls of childhood stardom, becoming a mathematician and releasing several
successful
books
to help girls learn math. Numb3rs is finishing up its 6th and possibly final season, and you can watch the recently-aired finale at
CBS.com
.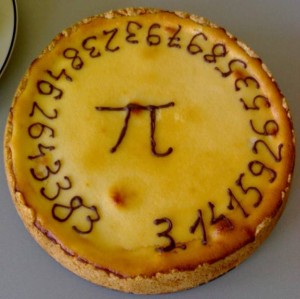 So, now you know what to do. Buy a pie of your favorite flavor at the local bakery, get together with your friends, and watch a movie or TV show about math. If that doesn't sound like a fun way to spend your Sunday, then just stick with the pie, and pizza counts!
What is your favorite movie or television show about math?
---
---