Woohoo! Comic-Con starts tomorrow down in San Diego, California. Make sure to follow our Comic-Con coverage live from staff writer David!
Alright, down to business. The show starts tomorrow and people who are already down there are spotting early viral marketing from different movies, namely 2012 and District 9.

On the District 9 front, our friend Alex Billington over at FirstShowing snapped this awesome little pic of the District 9 truck that will be at Comic-Con: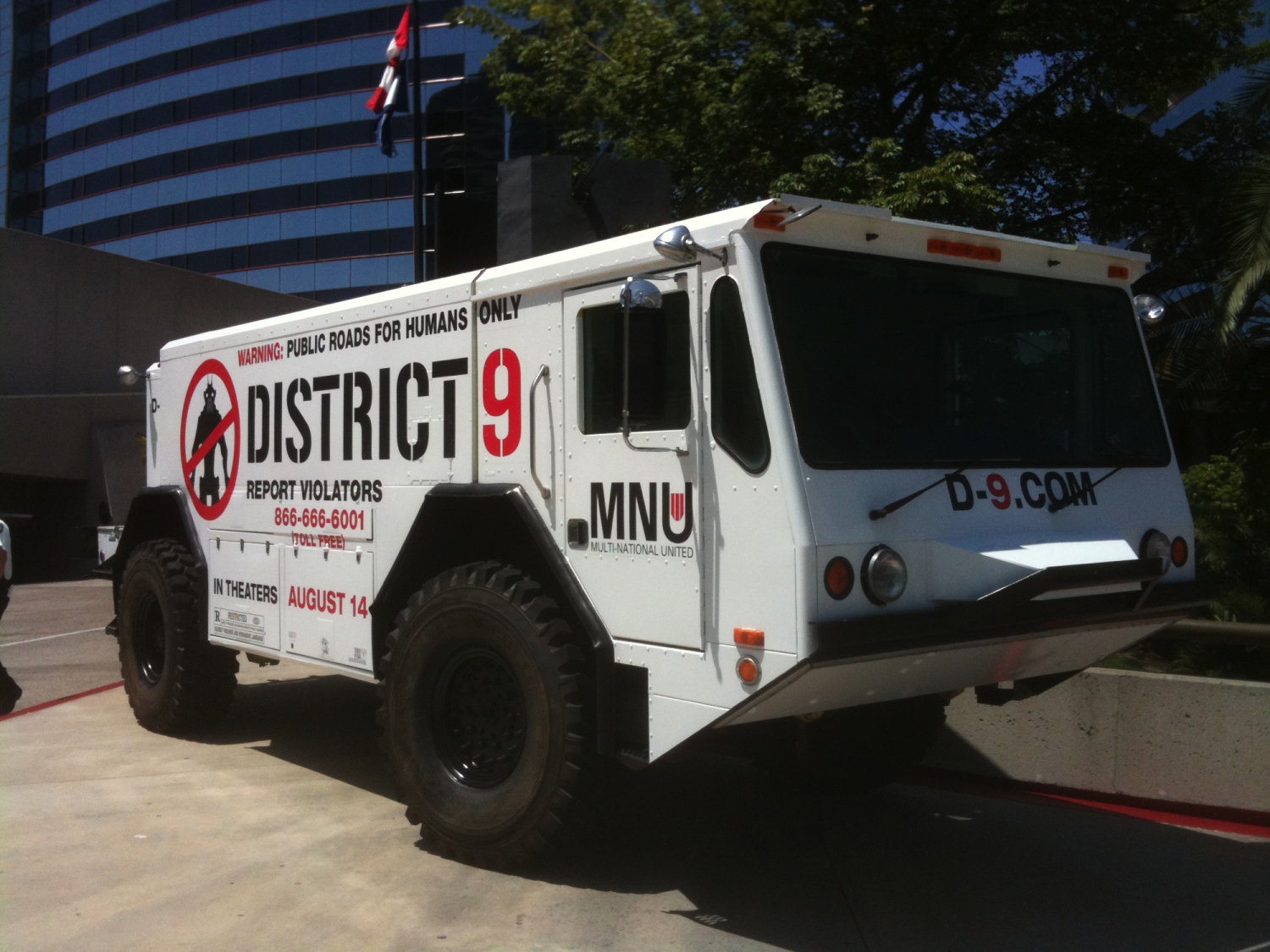 Notice how that's the exact same truck seen in the trailers.

Moving onto 2012 now, another friend of ours, Peter Sciretta from /film took these couple pics of 2012 viral posters from around the area: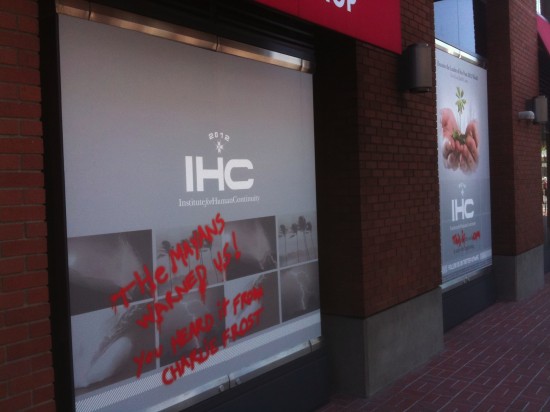 Also, this email was just sent out from IHC:
I am happy to announce that, at Comic-Con in San Diego, the IHC will be looking for people to participate in our prestigious IHC Ambassador program. Our Ambassadors will receive access to exclusive resources and information from the IHC.

I would particularly urge you to do your utmost to become an Ambassador.

If you or someone you know is planning to go to Comic-Con, be on the lookout for the postcard we will distribute there. You'll also want to follow @TheIHC on Twitter. This will be the main way in which we will communicate information about how one can become an Ambassador. We'll also be seeking Ambassadors among those who can't make it to San Diego, so it's crucial to follow us on Twitter.

So that's it for the pre-game festivities (or is it?), make sure you check back here frequently for our 2009 Comic-Con coverage, starting tomorrow!

District 9 hits theaters everywhere on August 14th, 2009. 2012 will arrive in theaters on November 20th.
---
---