Yesterday on twitter @wbpictures posted a link to a Sherlock Holmes related viral website. The website displayed a video after typing in the password IRENE, which is the name of one of the characters. Evidently the words spoken are a direct quote from a book by Éliphas Lévi called Transcendental Magic: Its Doctrine and Ritual.
Four specific words, to Know, to Will, to Dare and to Keep Silent are also known as the Four Powers of the Sphinx as well as the Witch's Pyramid. Apparently, when one tries to become a witch they work towards achieving these strengths, hence "the Witch's Pyramid."
So it looks as if this viral is mending together Sherlock Holmes as well as witch craft, or something of the sort. I'm quite suprised at the depth this viral has gone so quickly. And, apperently Warner Bros. attempted to launch this at Comic Con, but failed to.
thebruce from Unfiction (and wikibruce.com) picked these up (below) at a WB booth in San Diego, but didn't even think to look twice at them. When put together, the numbers above the words create an IP address, the same one Warner Bros. tweeted yesterday.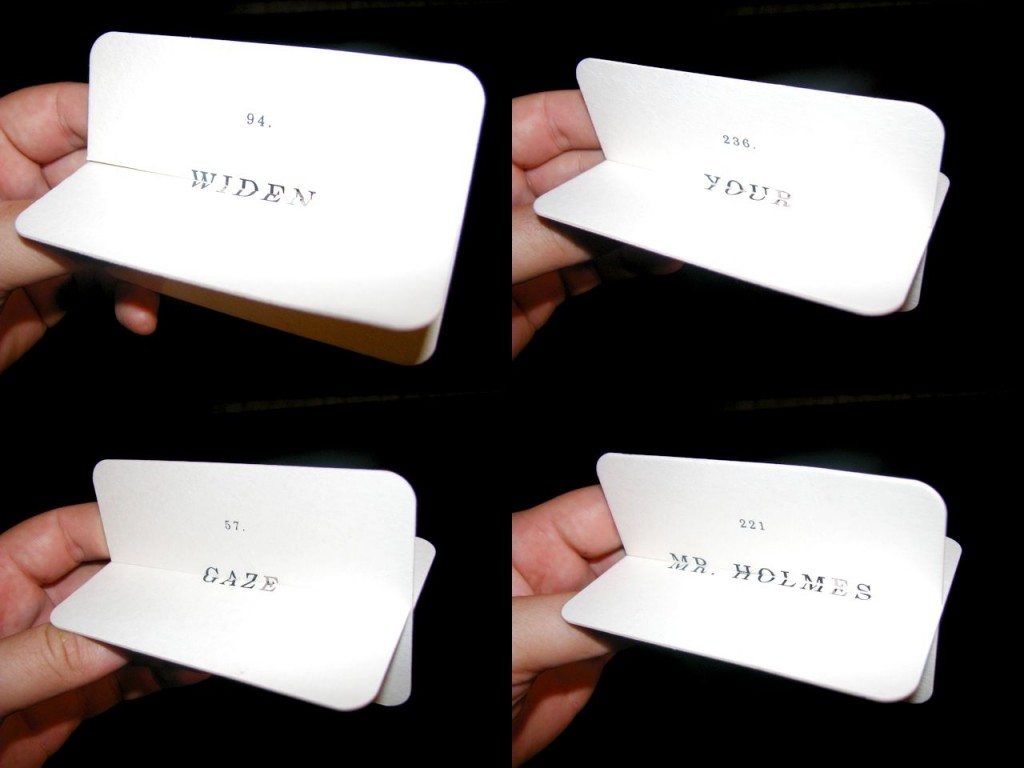 We'll be following this viral campaign closely and see how it develops from here on out.
A big thanks to the Unfiction forums for figuring all this out.
---
---