ThisIsTheEnd has a terrific summary of all the happenings from the viral arena knows as 2012. And here they are!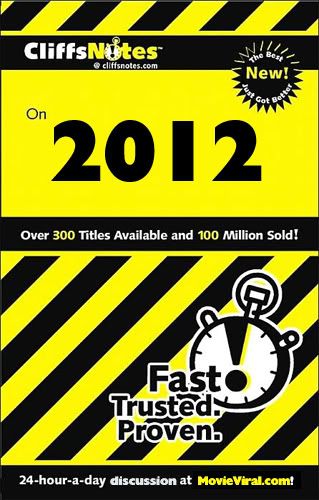 The Institute for Human Continuity (otherwise known as The IHC): Know the world is ending in 2012, and working to "preserve a small population" so humanity doesn't go extinct. They're running an election for the Leader of the Post-2012 World and some kind of Survival Lottery. They have a website, a YouTube channel, a Facebook group, and Twitter.

Dr. Soren Ulfert, PhD: Was the Communications Director at the IHC. They say he quit, but he says he got fired… Given the voice mails he got before he left, I'm inclined to believe his story. He's working with Corruption Theory, but we'll get to that in a second. Doc Ulfert is on Twitter, and he has a blog and a YouTube channel.

Corruption Theory (CT): A shadowy blog run by a shadowy person. Mr/Ms Corruption Theory thought they'd uncovered evidence of rampant embezzlement or corruption at work, and was reassigned for asking too many questions. There's a Corruption Theory blog, but nada besides that.

Charlie Frost: That's me! I'm an innocent bystander here, just like you. I love to watch the fireworks, though, don't you? You can find me here at my blog, or on Twitter or my YouTube channel.

Here's where it gets interesting. Right before Soren was fired, he got a threatening phone call from some guy who told him not to talk about a "Project Naaczaal." But Soren had never heard of it. Then this Corruption Theory dude found a reference to Naaczaal while trying to get proof of dirty dealings at work. Pretty much everybody realized there must be a connection there and linked them up.

Then, last week, CT intercepted a secret document related to Naaczaal. CT has found evidence that there will be more files changing hands that way in the days to come. Soren's working with CT to put the dates and places up on some sort of IHC PSA system he's still got access to… and they want your help.

That's where you come in, boys and girls. Keep a sharp eye out for the dates and times so you can snag one of the docs if a drop spot is near you. (And then tell us all what you've found.)

And on top of all of this, he summarizes all of the phone calls that we have discussed here and here.

This can be taken a couple of ways. One, they know the movie is getting close and there are a lot of viral sites, so what better way to take care of this than to place them all in one spot.
OR! As mentioned in Soren's blog, and Charlie's, there will be a hack, and we will have more viral to add to the mix. I for one am up to the gills in 2012 viral. I can't keep track of all of it.

What do you think? Too much? Would you like to see more? Let us know what you think. You can do it here or in our wonderful community.
2012 opens nationwide on November 13th.

P.S. – Thank you Charlie Frost for doing what I was too lazy to do myself.
---
---