If you read my latest "What If?" based on Men In Black, you'll see that one of the sections included using Google Maps Street View to find some wayward aliens. If you haven't, then why not? Here is the link, now there is no excuse!

Well, as is always the case, it seems like that I didn't come up with the idea first. Figures! It looks like advertising companies have got in the fun that can be had with Street View and planted things to be found by those with a careful eye.

If you've ever watched the U.K. show Top Gear on BBC America, you'll have seen their "tamed racing driver", The Stig, timing cars around the Top Gear test track. The Stig is elusive, with few people knowing his true identity. It's one of TV's best kept secrets, and to have a bit of fun with the idea (and produce extra coin) they created a book, in the same vein as the Where's Waldo series, putting the Stig in a picture along with hundreds of other people and props.

To celebrate the launch of the book The Stig was planted into Google Maps to be found later. So far there have been 2 confirmed sightings of him (both pictured below), but how many more to follow.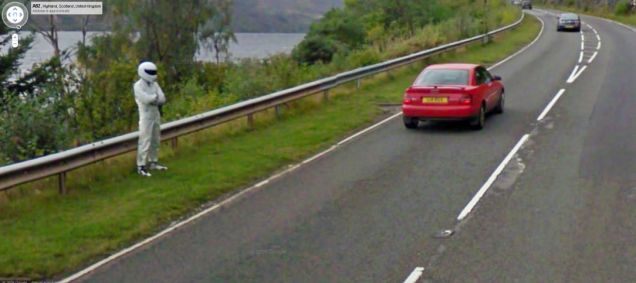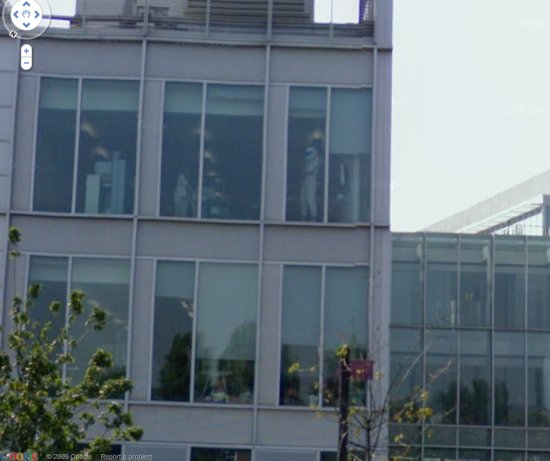 More impressive still, the main man, Waldo himself, was planted in London to celebrate the launch of Google Street Maps in the U.K. Google threw down the gauntlet and informed users that the elusive striped jumpsuit wearer was hiding somewhere in London and challenged the online community to find him. Of course, it didn't take to long and Waldo was captured on Putney High Street (seen at top).
I think this is a really fun use of Google Street Maps, and it goes to show that as well as being a great tool, it can be a venue for having a bit of fun. I wonder what film will be the first to utilize it, as Google seems happy to oblige.
What do you think? Would like to hunt someone, or something, down on Google Street View? Have you spotted something already? Leave you thoughts below.
---
---