Funny and cute captions for images has been a staple on the Internet for years (see: LOLcats), with some of the funniest coming from images that are on their own serious or unrelated to the topic of the caption. Taking pictures out of context and mentioning other Internet memes and other demographically relatable subjects ensures maximum "lulz". With ABC's LOST being popular with the Internet crowd, it's no surprise that it has fallen into this LOL category itself. Check out the latest incarnation that incorporates Avatar after the jump.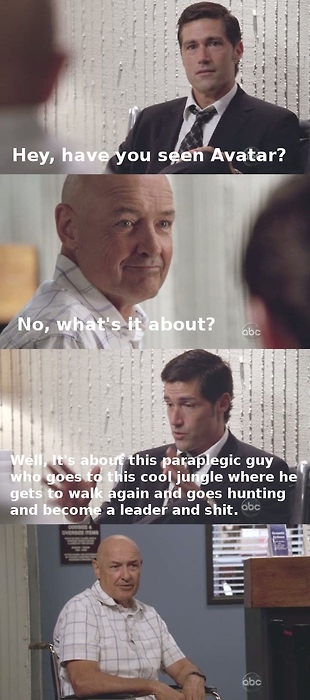 To see more (and in my opinion funnier) LOST LOL captions, including the rest of the
one at top
, check out our partners over at
Fused Film
.
---
---