If you're an Iron Man fan and have a wealth of petty cash at your disposal, yesterday's news probably got you a little giddy. The Chicago Comic and Entertainment Expo announced that they will be hosting Marvel and Propwerx's massive Iron Man prop auction. Hit the jump for more information on what will be auctioned, as well as what you have to do win. 

Now, keep in mind these auctions are not for a random nut or bolt that was used in the production of the film. We're talking items like a crushed Mark III helmet, a Tony Stark pinstripe suit, and Stark's schematic drawings of the Mark I suit while held prisoner. There will be 225 props total on display during the three day convention before being placed on the auction block on April 18th. Luckily, those that cannot attend the con to bid in person will be able to compete online.  Details can be found here.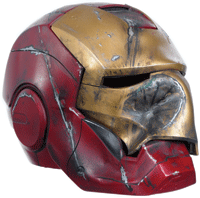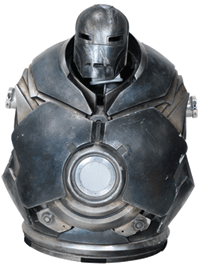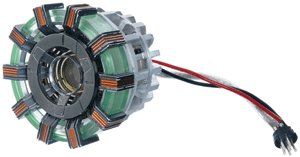 While I am under no delusion that I will have enough money to bid and win any of these items, this is a great opportunity for someone to own a piece of movie history. Although the
Iron Man 2
viral has tailed off in recently, this auction continues Marvel's trend of engaging fans with the Iron Man franchise. Consequently, I would argue that Iron Man has become the biggest superhero right now that's not named Batman. Expect word of mouth for the auction and the upcoming film to grow to new levels of madness over the next several weeks as a result of events like this, leading up to the May 7th release of the sequel.
Finally, fans of comics and pop culture (which is likely everyone who visits this site) might want to check out the C2E2
website
for information about the convention. They have got some outstanding comic guests attending, including Alex Ross, Geoff Johns, and Mike Mignola. I know I'll be there come April, and will hopefully be able to snap some pictures for the site. If you will be too, leave us a comment below!
---
---